Do you love TikTok? Are you looking for ways to earn extra cash? In this blog post, we'll show you four ways you can make some extra money, whether as a side hustle or a primary income. It doesn't matter if you're an avid TikTok scroller or just signed up; these methods can help you get the ball rolling. Let's get started!
But first, how much can you earn with TikTok?
How much money you can make on the platform depends on how many followers you have, how engaged your followers are, and which brands you work with. Many content creators have been able to generate a significant income through TikTok. According to Forbes, TikTokers collectively earned over $55.5 million last year. One of the most successful of them, Charli D' Amelio, made around $17.5 million thanks to her 133 million followers.
Isn't TikTok only for influencers with millions of followers, then?
While TikTok is an excellent platform for many influencers, it's not limited to those with large followings. In fact, there are many ways to make money on TikTok without having millions of followers. For example, you could create short videos on a specific topic or collaborate with brands to create sponsored content. For example, you could follow in the footsteps of Kris Collins, who started making sketch comedy videos during the pandemic and now earns up to 5 million dollars annually. If you have a creative and engaging personality, you can make money on TikTok!
But, enough with the interlude; let's get to business! Here are the four ways to make money on TikTok
1. Grow your account and partner with an influencer
If you want to make a passive income through TikTok, you have to think about growing your account to reach potential partners. One excellent way to do that is by teaming up with an influencer to help cross-promote your content. For the best results, choose content creators that match your values and are creating content about a similar topic to you.
This way, you can tap into their engaged audience, and they can do the same for you. Not to mention, it's a great way to develop a long-term relationship with someone in your industry. Once you have a more considerable following, reach out to brands and pitch yourself as an influencer who can promote their products or services.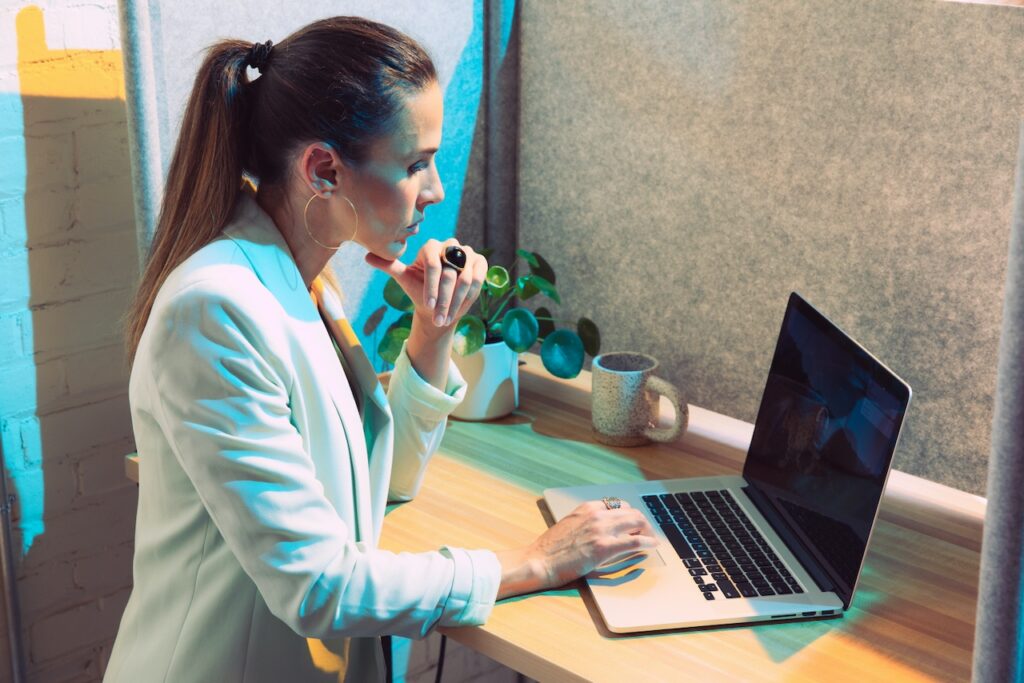 2. Work with a brand you love and trust
Another great way to make money through TikTok is by working with a brand you love and trust. Brands will often pay influencers to create sponsored content. In these partnerships, an influencer creates a video or series of videos featuring a particular product or service. Sometimes this can also develop into a full-time career managing brand's social media channels. Many influencers also earn a passive income thanks to affiliate deals, but more on that later.
When you align yourself with a brand you already believe in, it'll be easier to create authentic content that resonates with your followers. Ask yourself if there's already a product or service you love so much that you'd recommend them to your friends. List a few of your favorites, and then approach them with an offer.
3. Create content and earn with TikTok's Creator Fund
If you want to make a passive income through TikTok without partnering with brands, one option is to create content and earn money through TikTok's Creator Fund. The Creator Fund is a program that allows creators to make money based on the engagement their videos receive.
To be eligible for the Creator Fund, your account must have at least 10,000 followers, you will need at least 100,000 authentic video views in the last 30 days, and you must be over 18 years old. If you meet these requirements, apply for the Creator Fund within the app and start creating videos! Read more about the Creator Fund here.
To read the rest of the tips, head over to the Mediamodifier.com site, where this text was originally published.
PS. With the Mediamodifier Affiliate Program, you earn 51% of the commissions for each new Mediamodifier subscriber.

If you need help creating content for your blog, contact us, and let's work together!