When it comes to business, blogging is often an afterthought. Many people see blogs as something that was popular a decade ago but has since been replaced by platforms like Instagram and Snapchat. However, blogging is still very much alive and well—and if you're not doing it, you're missing out on a huge opportunity to grow your business.
Whether you're using your blog to build thought leadership, establish yourself as an expert in your field, or drive traffic (and conversions!) to your website, a blog can be a powerful tool in your marketing arsenal. Here are five reasons you should start a blog today.
Let's ease into it – what is a blog?
A blog is a website where you regularly post articles on a preferred niche topic. These articles are generally shorter than traditional web or print news articles and are typically more informal in tone. Blogs can be about anything, from your thoughts and experiences to industry news and trends.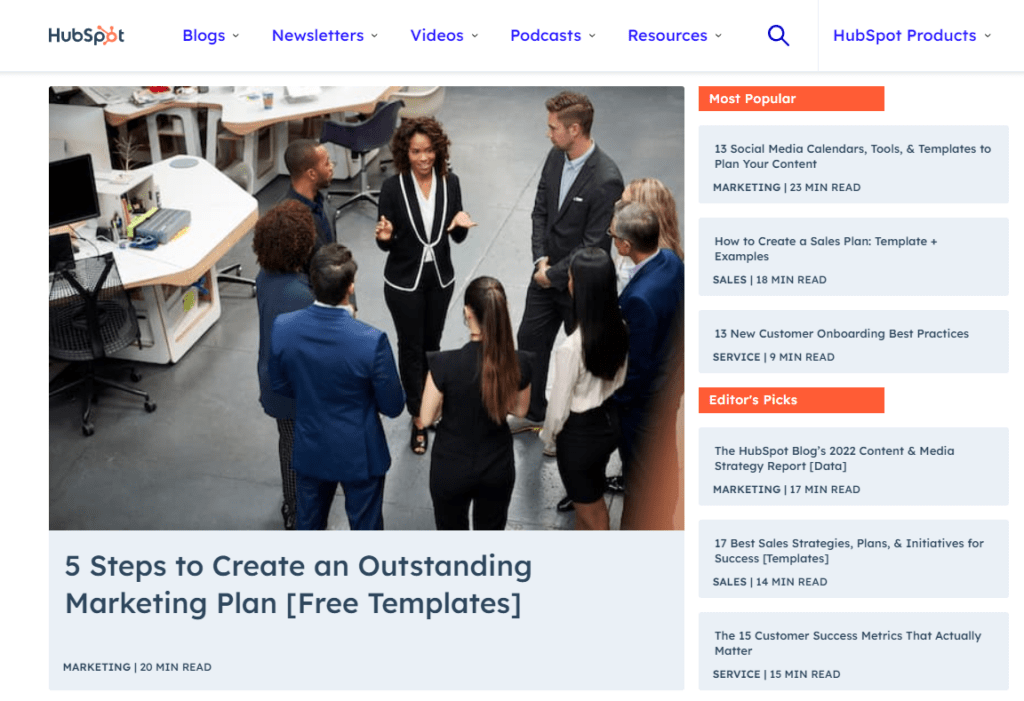 Although according to a study by Backlinko, long-form content between 1,000 – 2000 words generates 77% more backlinks and 56% more social shares than content shorter than 1,000 words, you shouldn't be scared to start small. Blog posts that rack up more than 600 words are already on a great path showing up on search engines.
All this talk about search engines. What's that SEO thingy everyone's always talking about?
SEO, or search engine optimization, is the process of improving the ranking of a website on search engines. The higher a website ranks, the more likely it is that people will find it. SEO involves optimizing a website for keywords and improving its content and structure to make it as user-friendly as possible.
One of the best ways to improve your SEO is to start a blog. Regularly publishing high-quality, keyword-rich content can enhance your website's ranking on search engines and drive traffic to your site.
Still not convinced? Here are five reasons you should start a blog in 2020:
1. People Still Read Blogs (Yes, Really!)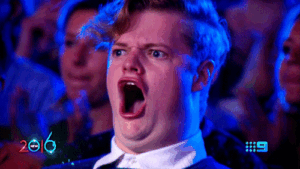 In spite of all the doom and gloom predictions about the death of blogging, people are still reading! In fact, according to OptinMonster, 77% of internet users read blogs, and blogs are rated as the 5th most trustworthy source for gathering online information. So if you think that no one reads blogs anymore, think again!
The reason why blogs are still so popular is that they offer something that other platforms don't: in-depth, long-form content. In a world where we are bombarded with short attention span content like tweets, memes, and Snapchat stories, people are craving something that will give them more than just a quick fix.
2. Blogs Help You Get Discovered by New Customers
If you want to attract new customers and grow your business, you need to be visible online — and blogs can help with that. When people search for information related to your products or services online, you want your website to show up in the search results. And one of the best ways to make sure that happens is by regularly publishing high-quality blog content.
When you publish new content consistently, you're giving search engines like Google new reasons to index your site. And the more often your site is indexed, the more likely it is to show up in search results. In other words, blogging can help you get found by new customers and grow your business.
3. You Can Show Off Your Expertise
Publishing well-written, informative blog posts regularly helps position you — and your business — as an expert in your industry. If you consistently provide valuable information that helps solve your readers' problems, they'll start to see you as a trusted resource and will be more likely to do business with you when they're ready to buy.
If you share case studies and client success stories, it will also help establish you as a credible authority in your field. By using storytelling, you can take your potential customers on a journey that will show them how you've helped others succeed and how you can help them, too.
4. You can earn money
There are a number of ways to make money with blogging. The most common is by selling advertising space on your blog. Advertisers will pay you to place their ads on your site, and you'll earn a commission for every click or conversion that results from those ads.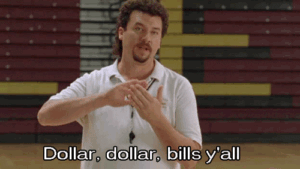 You can also earn money by writing sponsored posts. Sponsored posts or guest posts are paid articles you write for companies or brands that want exposure to your audience. They typically pay quite well, and it's a great way to monetize your blog without resorting to banner ads. You can also use your blog to draw attention to different affiliate marketing deals.
5. Writing helps you grow and stay in the loop
Blogging can also help you grow as a writer and a professional. The more you write, the better you'll become at it. And as you become a better writer, it will be easier to convey your ideas clearly and concisely — which is a valuable skill in any business.
Additionally, writing regularly and doing research will force you to stay up-to-date on the latest industry news and trends. Not only will this help you create better content, but it will also make you more knowledgeable about your industry as a whole — which can only benefit your business.
That's it, folks!
Blogging is a great way to share your brilliant thoughts and ideas with the world, and it can also be a valuable tool for growing your business. Blogging can help you become a better writer, stay up-to-date on industry news, and establish yourself as an expert in your field.
If you need help getting your feet wet, we offer a content marketing service for small businesses and help you polish your thoughts into content that converts. Get in touch, and let's talk about setting up that blog!