In a world of perfectly curated Instagram feeds and viral TikTok videos, it's surprising to come across a social media app that is unapologetically real. BeReal is a new app quickly gaining popularity for its raw and unfiltered content. But what is BeReal, and how does it work? Is it a viable addition for brands to add to their marketing mix in addition to Instagram and TikTok? Let's take a closer look.
What is BeReal?
BeReal, also known as the "anti-Instagram," is a social media platform launched in 2020. It was developed in France by Alexis Barreyat and Kévin Perreau. Its unique selling point is that it doesn't allow users to edit their photos or videos in any way, meaning that what you see on BeReal is 100% unaltered and genuine. In an age where we are constantly bombarded with airbrushed images and perfectly curated feeds, BeReal offers a refreshing sense of authenticity. It's also been hailed by critics as one of the most groundbreaking social media platforms to emerge in recent years. 
How does BeReal work?
The apps's tagline is "Your Friends for Real." So that's precisely what you'll see on BeReal – your friends in a random moment in their lives, sans filters. Every day, the app sends a notification at a different time that prompts users to take and share a photo within 2 minutes.
You cannot retouch or add filters to these images as the app snaps a picture with your front and back camera. This means that instead of only seeing a photo of your morning cappuccino with the Valencia filter, your friends will also see your groggy face and Winnie the Pooh pajamas. If you need a do-over, you are still allowed to retake the image a maximum of 10 times. Your friends can then comment or react you your photos. Each BeReal post can be shared privately with friends and/or on the Discovery timeline publicly.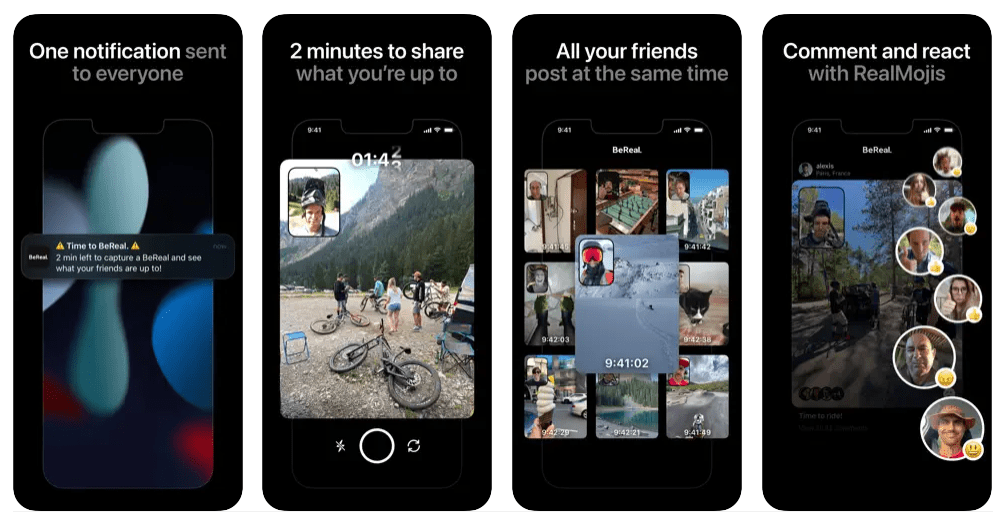 Who is BeReal's target audience?
BeReal is popular with millennials and Gen Zers who are tired of seeing perfectly edited posts on other social media platforms. According to Business of Apps, BeReal hit the #1 spot on Apple's App Store in the US in July 2022, and American students are apparently abandoning Instagram en-masse for the new hot trend. The app's raw, unfiltered content is a breath of fresh air for many users. As of now, BeReal is available in most European countries and The US. The app can be used in English, French, German, Japanese, Korean, Simplified Chinese, and Spanish.
Is BeReal successful?
Although it took some time to gain momentum, on July 25th, 2022, BeReal reached the #1 spot on the free app list in the iOS App Store for Apple's iPhones. BeReal has been downloaded 28 million times since its launch, with the vast majority of those downloads accumulated in 2022. "Being real" is most popular in the US, followed by the UK and France.
It's rumored that most of its initial success can be chalked down to its paid ambassador program, paying up to 50 USD for a download and review, but for now, it seems like the app is also gaining organic traffic. BeReal may also surprisingly owe some of its success to Instagram. The social media giant that started as an image-sharing platform has alienated a huge chunk of its audience worldwide with its hard pivot to Reels and Shopping.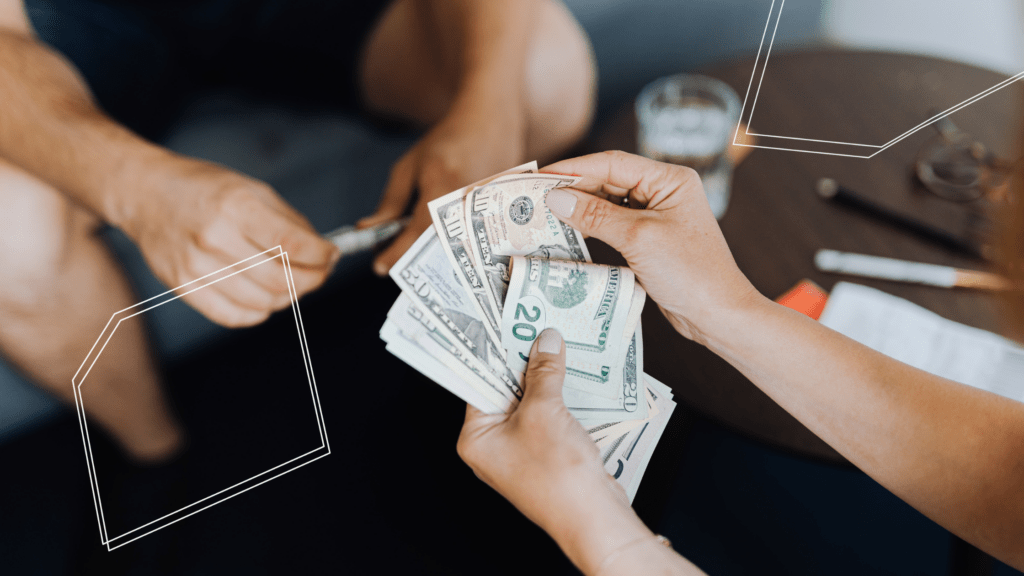 Will BeReal steal users from Instagram and TikTok?
Given the app's success so far, it seems likely that many people will switch from Instagram and TikTok to BeReal in search of a more authentic experience. However, there has been an influx of similar apps in the past few years that have somehow slowly declined in popularity. It will be interesting to see if BeReal can crack the code to gain new followers in the coming years.
Are brands using BeReal for marketing?
Although at the moment, companies are not allowed to create profiles on BeReal, some smaller businesses are already getting their feet wet on the platform. BeReal's terms of service state that "Users must agree not to use BeReal for advertising or commercial purposes to publish or facilitate the transmission of advertising, commercial solicitations, spam, "chain letters," "pyramid schemes" or to collect information, data or content about other Users without their permission." We are highly intrigued to see how more established brands that have succeeded on TikTok can replicate their success on BeReal.
How are there no ads on BeReal?
The team behind BeReal has said they want to keep the app ad-free so that users can enjoy a distraction-free experience. Last year, in a series A $30 million investment in BeReal, the company was valued at about $150 million post-money. All their funding comes from investors, and the business strategy is built on the notion that the potential long-term revenue outweighs any short-term expenses. That being said, it's rumored that they may introduce sponsored posts in the future to generate revenue. Well, you and I both know they will, and everyone is left wondering how long it will take.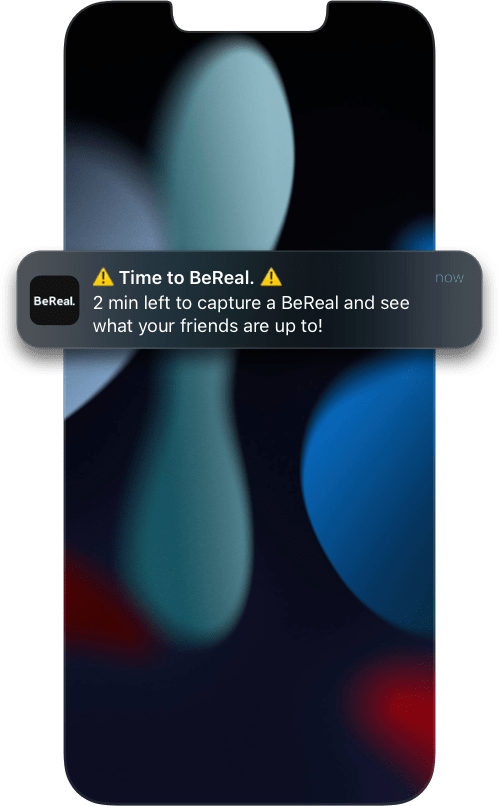 Is social media becoming more authentic?
There's no doubt that social media is becoming more authentic thanks to changing beauty standards, body-positivity movements, and overall fatigue of perfection. More and more people are yearning for genuine connection, and platforms like BeReal are helping to fill that need. It will be interesting to see how other social media platforms react to this trend. Will they start to introduce more authenticity into their own content, or will they double down on perfectly curated posts? Only time will tell!
Let's wrap it up!
Thanks to apps like BeReal, social media is finally becoming more authentic. For so long, platforms like Instagram have presented users with an unrealistic view of what life should look like. But with BeReal, users can finally see honest and unedited content from everyday life, more importantly, not focused on influencers but on their friends. As more people begin to use the app, it will be fascinating to see if other social media platforms follow suit by becoming more authentic as well. What do you think?
If you need help navigating the vast deep waters of social media, get in touch, and we'll lead the way!